One of the basic eligibility requirements for an organization to have a nonprofit profile on ColoradoGives.org is that your organization must be registered with the IRS in the U.S. as a 501(c)(3) tax exempt organization with a public charity status of 509(a)(1) or 509(a)(2).
If your organization has a tax status other than 501(c)(3), then it is not eligible to have a nonprofit profile on the site.
If your organization is fiscally sponsored, then there is still a way for you to participate:
Your fiscal sponsor would need to satisfy all the basic eligibility requirements and set-up a nonprofit profile on ColoradoGives.org

Once your fiscal sponsor has a nonprofit profile, then you can set-up a fundraising page associated with their nonprofit profile. There are two ways to create a fundraising page on ColoradoGives.org:
Option 1: From the Home Page
Go to www.coloradogives.org/fundraise/solutions
Select "Start a Fundraiser"
And click "Get Started"
One of the most important steps is next: Picking the organization who is acting as your fiscal sponsor.
You can type the name of your fiscal sponsor in the search bar.
Funds raised through your fundraising page will be disbursed directly to your fiscal sponsor, so it's very important to choose the correct organization because we cannot move donations around once they have been made! Make sure to check the full name and location of the organization before you choose it. Sometimes you'll pull up the correct organization as the first result, but for organizations with common names, you'll need to verify that you've got the correct one by looking at their Employer Identification Number (EIN) and location which are listed in the search results.
Once you've picked the correct organization, select "Continue."
You're now ready to start creating your page! Select "Build Your Fundraiser."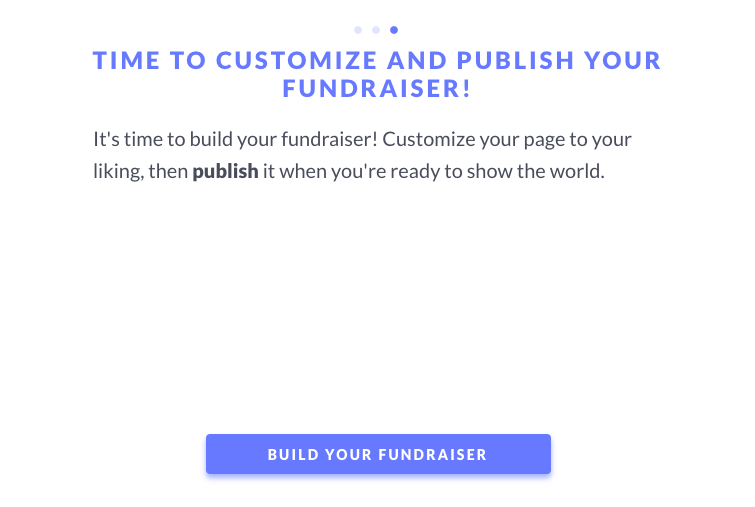 Option 2: From the Charity's ColoradoGives.org Page
If you're able to find your fiscal sponsor's ColoradoGives.org page through search or via direct link, you can bypass some of the steps above by creating a fundraiser directly from their page. Once you're on your organization's page, click the "Fundraise" button next to the Donate button.
When you click "Fundraise" from your fiscal sponsor's page, ColoradoGives.org automatically links your fundraising page to the organization, so you won't need to pick the organization when you're setting up your page. You just need to follow a few steps to create your page.
Select "Get Started"
And then select "Build Your Fundraiser"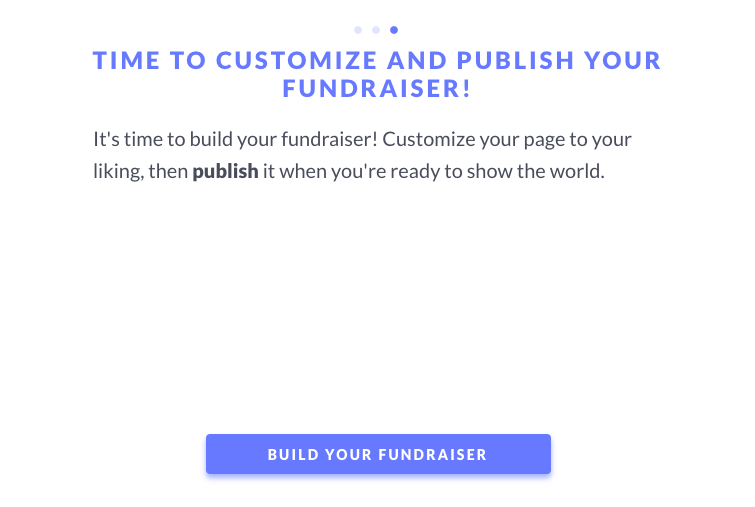 And that's it! Now your page is created and you can begin editing it.