This support article will dive into your Donor Retention report and how you can utilize it to retain and grow your donor base!
What is Donor Retention?
Your donor retention is a measure of how many people who donate to your organization come back and donate again.
For many organizations, reviewing your donor retention and calculating your donor retention rate is a difficult and manual process.
The donor retention report on ColoradoGives.org provides organizations with all the stats and info you need to start re-engaging these donors.
Donor Retention Rate
Before we jump into the Retention report, ColoradoGives.org provides all organizations to track their donor retention rate via the Overview section on the dashboard.
Your donor retention rate is the percentage of donors who give to your organization year over year.
You can solve for this number mathematically by calculating ( The number of donors that you retained This Year/ The number of donors that you retained Last Year) * 100 = Retention Rate
However, ColoradoGives.org does the math for you. Simply head over to your organization page dashboard and selecting "Overview."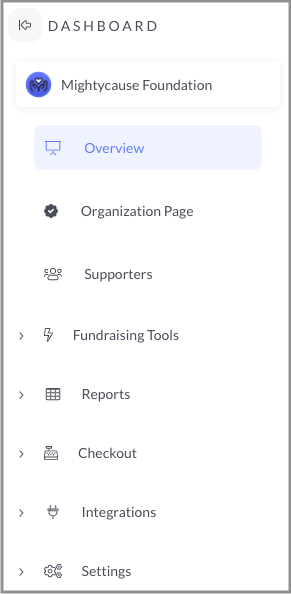 Within your Overview, you will be able to review and track your donor retention rate:

Once you have your retention rate, you'll want to jump into your report to review this information.
Donor Retention Report
To access your Retention report, head over to your left-hand dashboard and select "Reports" > "Retention."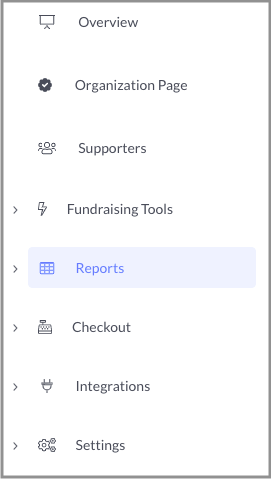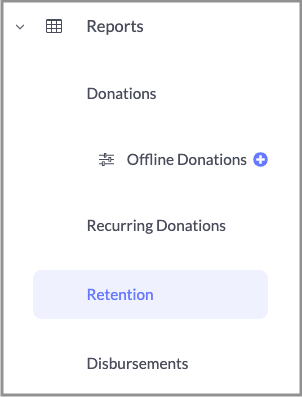 This section allows you to export your list of unretained donors, send individual emails, and much more.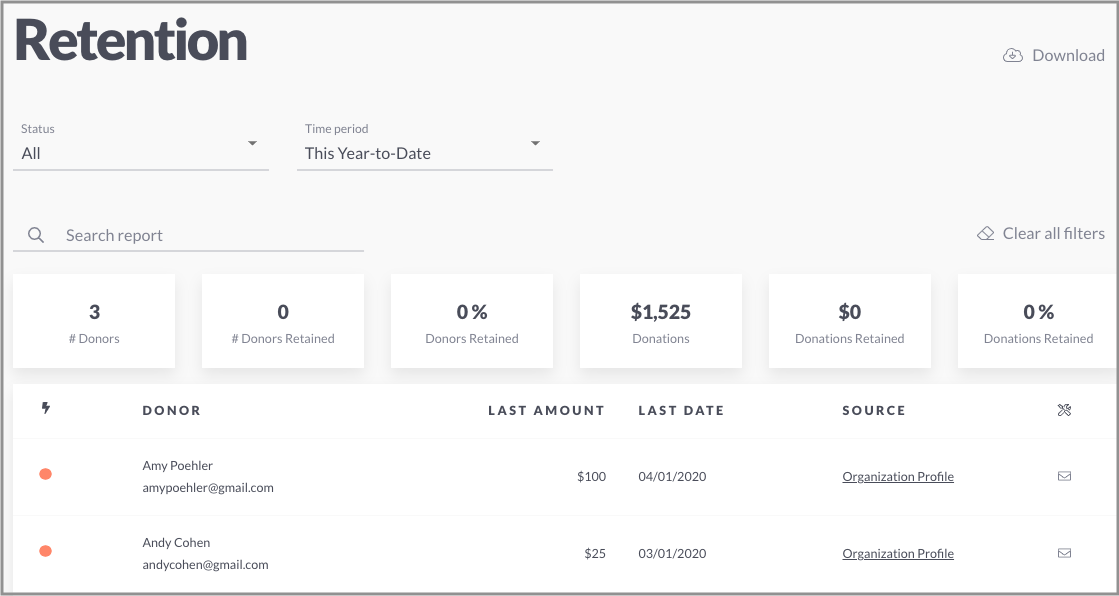 At the top of your Retention report, you are able to filter and create the type of retention report you want.

Through Status, you can pull up whether you want to review your Retained or Not Retained donors.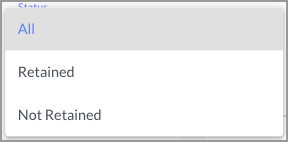 If you would like to search for a particular donor and see if you have retained them or not, simply utilize the "Filter by donor" tool.
If you would like review more detailed information on these donations, click the download icon

to export this information into an excel sheet.
Lastly, to send an email to a donor select the mail icon on the right hand side of the corresponding donor.

Need Help?
Read More about Nonprofit reporting here.
If you have any questions about your retention report, please contact us here.