Q: Why didn't I receive an email receipt for my donation?
ColoradoGives.org automatically sends an email receipt when you make a donation, but there are several reasons why you may not see it in your inbox. Your email provider may have sent it to your junk mail folder, so be sure to check there. Gmail may have routed your receipt to your "Purchases" tab, so you should check there if you're a Gmail user. If you were donating as a guest, a typo in your email address could cause you to not receive your receipt. We're happy to resend your receipt — just contact us here and include the email address you used to complete your donation and we'll make sure you get it.
Accessing Receipts
ColoradoGives.org will email you a receipt for each donation you make, but we also store printer-friendly receipts for each donation in your ColoradoGives.org account. To find a receipt for a past donation, log into your ColoradoGives.org account and click on your name from the site menu that appears when you hover over your name.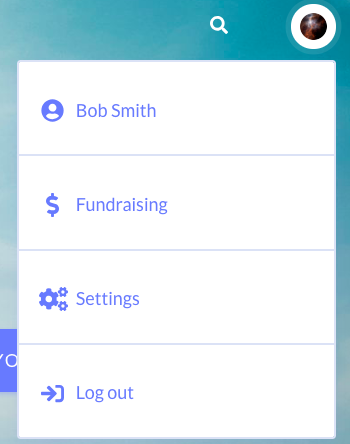 When you're on your profile page, scroll down to see tabs you can toggle between.
Click on the tab that says "Your Contributions."

In the "Your Contributions" tab, you'll see your "Donation History".

Next to the donation you are interested in, click the receipt icon

on the right.
Once you click on it, you can resend your receipt to your email.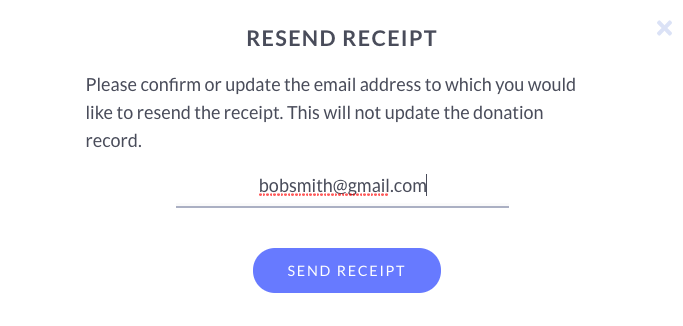 Accessing Your Annual Giving Statement
To make it easy to claim donations on your taxes, we compile a printer-friendly annual giving statement for all donors. Your statement is available year-round through your user account.
You will find your Giving Statement in the "Donation History" tab. It is a hyperlink that will take you to an itemized list you can use to claim monetary charitable donations on your taxes.

To access the previous year's giving statement, click the link. The link will take you to a page with a list of the previous year's donations.
Note: Giving E-cards for IRA/DAF/Wire contributions issued by Colorado Gives Foundation will not appear on your annual giving statement.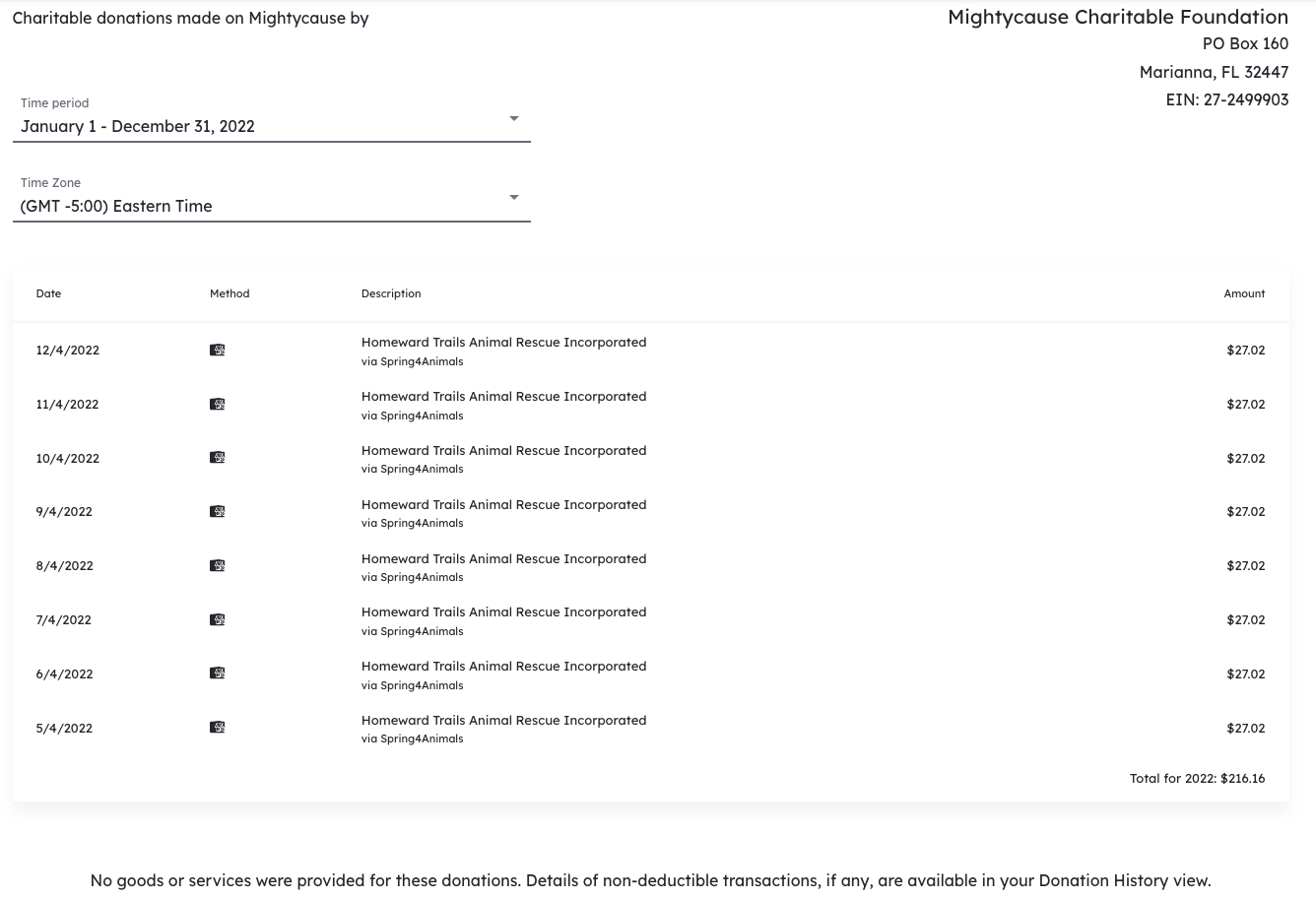 You'll see the Colorado Gives Foundation's information on the top-right corner of the page. Because donations filter through the Colorado Gives Foundation's which is a donor-advised fund, you will need to use the Colorado Gives Foundation's information to claim these donations on your taxes. You can see the breakdown of the charity to which your donations were advised below.
If you have any questions about your receipt, annual giving statement, or need assistance accessing any of these items, please contact us at here. We're here to help!