Overview
To use ColoradoGives.org Facebook Pixel Integration, you must have an active ColoradoGives.org Advanced Plan subscription. Facebook Pixel is specifically tied to Facebook Ads.
By utilizing the Facebook Pixel integrations tool, you can add the Facebook Pixel ID and the pixel reports back to Facebook when users take an action. You will be able to see how effective your ads are.
If you have connected your Facebook Pixel ID while subscribed to Advanced Plan, but later end your subscription, data from ColoradoGives.org will no longer be updated in your Facebook Pixel account.
Set Up
To connect your Facebook Pixel account with ColoradoGives.org, visit your organization's ColoradoGives.org page while logged in as an org administrator. From there, select the "Integrations" section on the dashboard and then click on "Google Analytics and Facebook Pixel."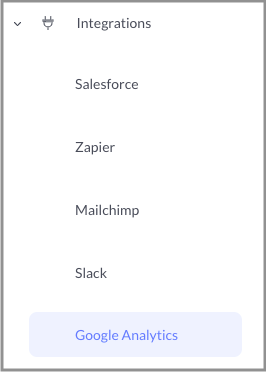 On the Google Analytics and Facebook Pixel page for your organization, if you are subscribed to ColoradoGives.org Advanced, you will see the ability to add your Facebook Pixel ID.
Read more about setting up Facebook Pixel for your organization.

Enter your Facebook Pixel ID and select Save.
A PageView event will be triggered for pages belonging to your organization. In addition, we have enabled the following standard events to allow for tracking conversion rates through your Facebook Pixel and Ad campaigns. Read More for information on Facebook Pixel events.
All triggered events will also include the value or donation amount if applicable.
| | |
| --- | --- |
| Event | Notes |
| InitiateCheckout | Triggered when the user lands on the single donation page (e.g. /donate/) for any of your campaigns. |
| AddToCart | Triggered when the user adds any of your campaigns to their checkout cart instead of performing a single donation checkout. |
| Purchase | Triggered on successful completion of any single donation to your campaigns. If a user completes a checkout via a donation cart, a Purchase event will not be fired. We recommend also using the AddToCart event for this reason. |
Please contact us here if you have any issues connecting with Facebook Pixel.